Orally Tablets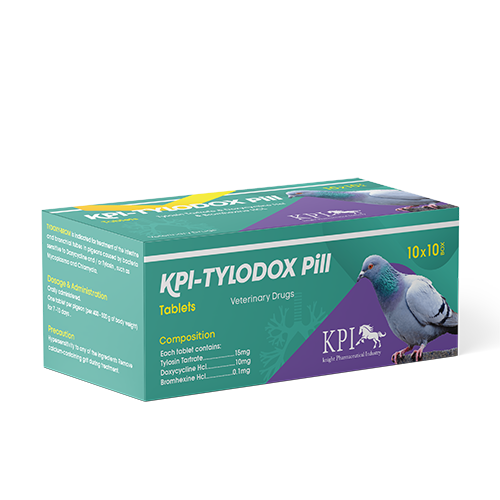 COMPOSITION :
Each tablet contains:
Tylosin Tartrate ………………. 15mg
Doxycycline Hcl ………………. 10mg
Bromhexine Hcl ………………. 0.1mg
DESCRIPTION :
TYDOXY-BROM is indicated for treatment of the intestine and bronchial tubes in pigeons caused by bacteria sensitive to Doxycycline and/or Tylosin, such as Mycoplasma and Chlamydia.
DOSAGE & ADMINISTRATION :
Orally administered.
One tablet per pigeon (per 400-500g of body weight), for 7-10 days.
PRECAUTION :
Hypersensitivity to any of the ingredients Remove calcium-containing grit during treatment.
STORAGE :
Store in a cool, dry place. Protect from light.
PACKAGING : 10 x 10 BOX .