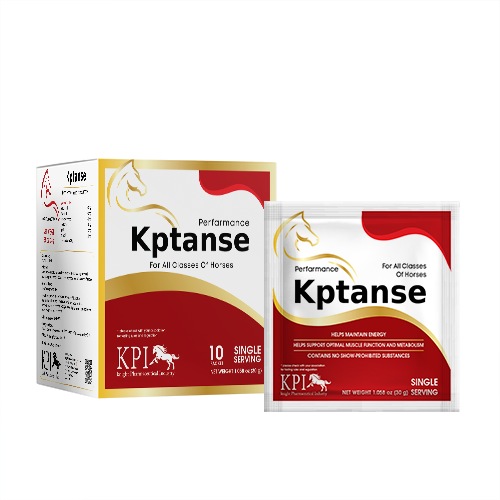 Analysis / 30 GM :
DI-lipoic acid 1.200 mg
Vitamin B1 500 mg
Pantothenic acid 450 mg
Riboflavin 35 mg
Niacin 35 mg
Methionine 250 mg
Excipients up to 30 g


Composition:
VITAMIN B & NIACIN

Indication:
A food supplement that contains the necessary elements to strengthen muscles, reduce the production of lactic acid during racing and severe muscular performance.

Direction of use :
– Blend Thoroughly with feed
– Blend thoroughly with feed. For support under stressful condition,
feed 1 sachet daily for 2 days. Thereafter feed ½ – 1 sachet as needed.
-For stress or performance, give 1 package the evening before an event and 1 packet two to three hours prior to the event
Animal species: RACING HORSES.

Storage condition:
Store in cool and dry place away from direct sunlight in Temp. Not more than 30 C.
Validity : 36 Months from production date .
Made in : United State of America .