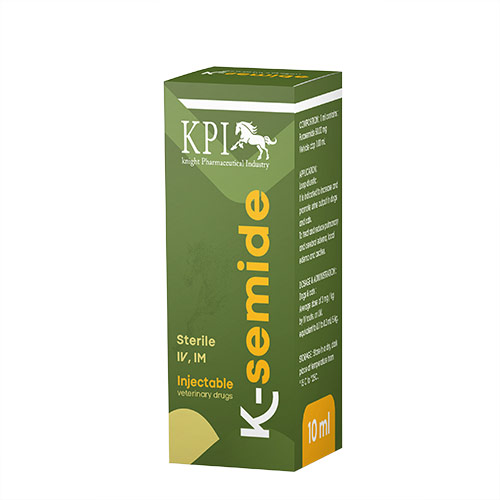 COMPOSITION:
1 ml contains active substances :
Furosemide 50.00 mg
Excipients: ad 1ml
APPLICATION:
Loop diuretic .
It is indicated to increase and promote urine output in dogs and cats.
To treat and reduce pulmonary and cerebral edema, local edema and ascites.
DOSAGE AND ROUTE OF ADMINISTRATION :
Dogs & cats : 0.25 to 0.5 mL per 5 kg IV,IM
Horses : 5 – 10 mL per animal.
PACKAGING :
Glass flasks, closed with rubber corks under aluminum cap rolling up per 10 ml.
STORAGE:
Dry, childproof, light-proof place at temperature from 15°C to 25°C, apart from food products, animal feeds, heating devices and open fire.
FOR VETERINARY USE ONLY!