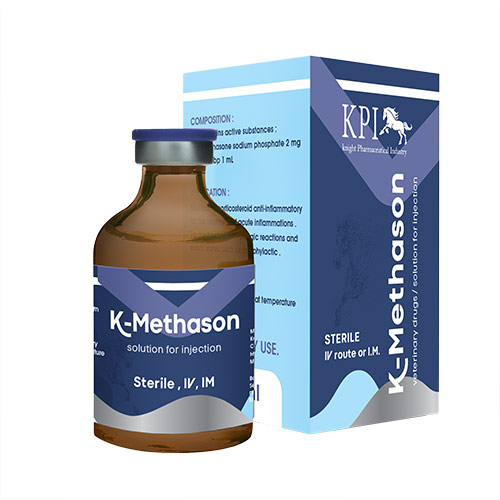 <<PREVIOUS|| NEXT>>
COMPOSITION:
solution for injection
1 ml contains active substances :
Dexamethasone sodium phosphate 2 mg
Excipients ad 1 ml
APPLICATION:
Fast-acting corticosteroid anti-inflammatory for the treatment of acute inflammations .
For the treatment of allergic reactions and shock states, such as anaphylactic .
DOSAGE AND ROUTE OF ADMINISTRATION :
IV,IM administration.
Cattle : 5 – 15 ml.
Calves, goats, sheep and swine : 1 – 2.5 ml.
Dogs : 0.25 – 1 ml.
Cats : 0.25 ml.
PACKAGING :
Glass flasks, closed with rubber corks under aluminum cap rolling up per 50 ml.
STORAGE:
Dry, childproof, light-proof place at temperature from 5°C to 25°C, apart from food products, animal feeds, heating devices and open fire.
FOR VETERINARY USE ONLY!