Ointment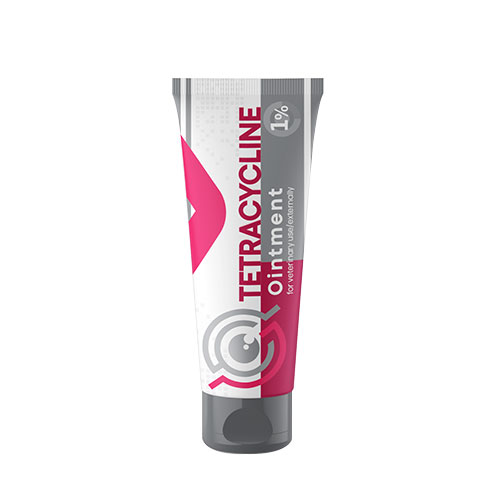 DESCRIPTION:
Ointment from light yellow to yellow-brown color
COMPOSITION:
1 g drug contains an active substance:
Oxytetracycline hydrochloride – 10 mg.
PHARMACOLOGICAL CHARACTERISTICS:
The ointment has expressed bacteriostatic properties, which are caused by the action of oxytetracycline – antibiotic with a broad spectrum of antimicrobial action, active against most gram-positive and gram-negative bacteria (Staphylococcus spp., Streptococcus spp., Escherichia coli, Pasteurella spp., Salmonella spp., And others) and Rickettsia spp., some types of Chlamydia spp. and Musorlasma spp., inactive against Pseudomonas aeruginosa.
Oxytetracycline penetrates into the cells of microorganisms due to diffusion and partially by active transportation. The action of oxytetracycline is caused by a violation of protein synthesis, as a result of the blockade of the ribosome function in the drug-sensitive microorganisms
APPLICATION:
Treatment of cattle, horses, sheep, goats, pigs; dogs, cats, and rabbits suffering from conjunctivitis, keratitis, corneal ulcers, and other eye diseases that are caused by organisms sensitive to oxytetracycline.
DOSAGE.
The ointment applies with a glass spatula or injects through the cannula tube (reliably fix the head of the animal) on the lower eyelid 1-2 times a day up to recovery.
CONTRAINDICATIONS:
Hypersensitivity to oxytetracycline.
PRECAUTIONS:
Not established.
PACKAGING :
Plastic containers or tubes 30 g.
STORAGE.
Dry dark place at a temperature from 5°C to 25°C.
FOR VETERINARY USE ONLY!