Spray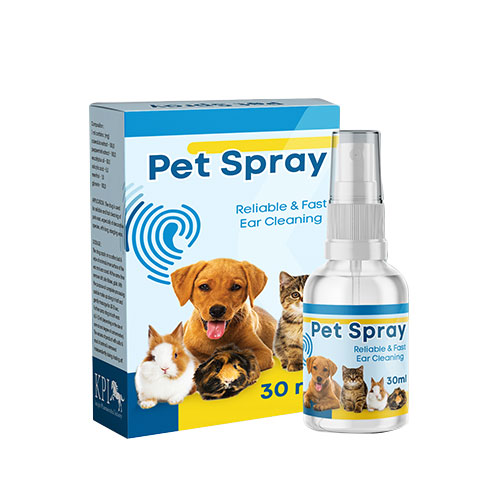 DESCRIPTION :
A transparent or translucent solution from light yellow to brown color with a specific smell of components.
COMPOSITION :
1 ml contains: (mg)
Calendula extract – 150
Peppermint extract – 100
Eucalyptus oil – 50
Salicylic acid – 5
Menthol – 1,0
Glycerin – 100
PHARMACOLOGICAL CHARACTERISTICS :
The drug has antiseptic, deodorant, and softening actions. Regular treatment provides prevention of animals' ear diseases and prevents the formation of unpleasant smells. After application drug dries quickly without leaving a film.
APPLICATION :
For the processing on dogs, cats, fur animals, and decorative animals ears. The drug is used for reliable and fast cleaning of pets' ears, especially of decorative species, with long, dangling ears.
DOSAGE :
The drug applies on a cotton ball and wipes the animal's inner surface of the ear and ear canal.
At the same time remove dirt, skin flakes, glutes. With the purpose of complete processing, gentle massage for 10-30 sec should be done for the auricle.
Further spray drug in both ears 1-6 ml (depending on the size of animal and degree of contamination).
The excess of product with sulfur and mud of animal is removed independently during shaking off.
The volume of dose and terms of application depend on the weight of the animal and disease.
CONTRAINDICATIONS :
Not established.
PRECAUTIONS :
Not established.
PACKAGING :
Glass or polymeric bottles with dosing caps 10 ml, 30 ml, 50 ml and 100 ml.
STORAGE:
store far away from a light place at a temperature from 5°C to 25°C.
FOR VETERINARY USE ONLY!