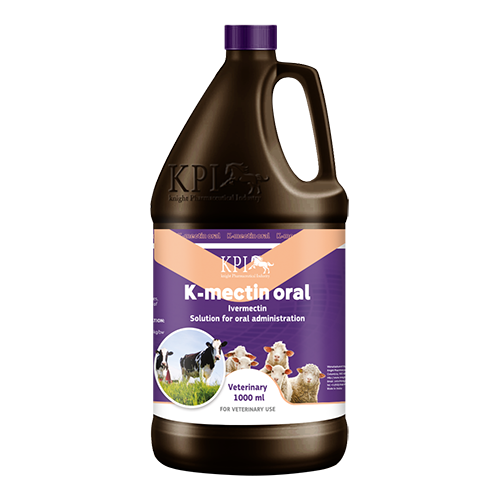 COMPOSITION:
Each ml contains:
Ivermectin 0.8 mg Aqueous q.s.
INDICATIONS:
K-mectin oral used for the treatment and control of gastrointestinal nematodes, roundworms, lungworms and nasal bots of Cattle, dog, cat, goat, sheep and swine.
DOSAGE AND ROUTE OF ADMINISTRATION:
Cattle, Dog, Cat, Goat, Sheep – 2.5 l/10kg/bw
Swine – 1 ml / 10 kg/bw
Route of Administration:
Oral
STORAGE:
Store below 30 C in dry place, Protect from light.
WITHDRAWAL PERIOD:
Meat and offal: 10 days
Milk: 14 days
FOR VETERINARY USE ONLY!