Eye Drops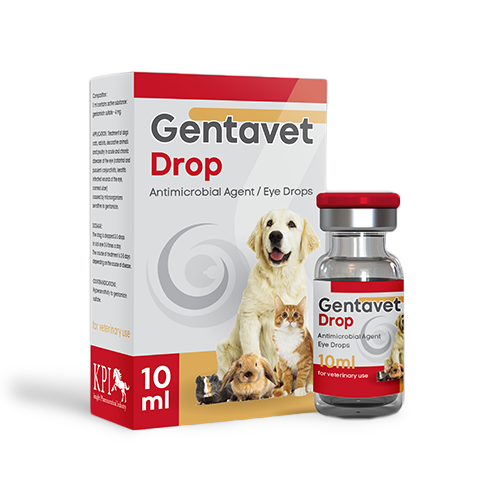 DESCRIPTION:
Transparent colorless liquid.
COMPOSITION:
1 ml of the product contains API:
Gentamicin sulfate – 4 mg
CLINICAL PHARMACOLOGY:
Gentamicin – aminoglycoside antibiotic that acts bactericidal
on some gram-positive and most gram-negative bacteria, including Staphylococcus aureus, Streptococcus spp., Escherichia coli, Salmonella spp., Pseudomonas aeruginosa, Pasteurella multocida, and Mycoplasma.
Gentamicin exhibits antimicrobial activity by inhibition of protein synthesis in ribosome microorganisms.
APPLICATION:
Treatment of dogs, cats, rabbits, decorative animals, and poultry in acute and chronic diseases of the eye (catarrhal and purulent conjunctivitis, keratitis, infected wounds of the eye, corneal ulcer) caused by microorganisms sensitive to gentamicin.
DOSAGE:
The drug is dropped 2-3 drops in the sick eye 2-3 times a day.
The course of treatment is 2-5 days, depending on the course of the disease
CONTRAINDICATIONS:
Individual hyper sensibility to gentamicin sulfate.
PRECAUTIONS:
Do not mix gentamicin sulfate with heparin, vitamins B, penicillins, cephalosporins, erythromycins, sulfonamides.
PACKAGING:
Glass bottles 5,10 ml, closed with a rubber plug under an aluminum cap packed in a cardboard box with insert card and pipette-dropper
STORAGE:
Dry, dark, childproof at a temperature from 5 °C to 25 °C
FOR VETERINARY USE ONLY!