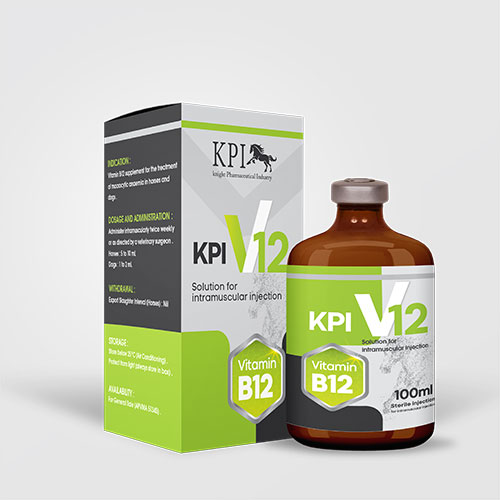 COMPOSITION:
Cyanocobalamin (Vitamin B12) 1mg/mL
ACTIONS:
Supplementation of Vitamin B12
INDICATIONS:
Vitamin B12 supplement for the treatment of macrocytic anaemia in horses and dogs
DOSAGE AND ADMINISTRATION:
Administer intramuscularly twice weekly or as directed by a veterinary surgeon.
Horses : 5 to 10 mL
Dogs : 1 to 2 mL
PRESENTATION:
100 mL sterile multi-dose glass vial
STORAGE:
Store below 25°C (Air Conditioning).
Protect from light (always store in box).
AVAILABILITY
For General Sale (APVMA 51345)
Withdrawal Export Slaughter Interval (Horses): Nil