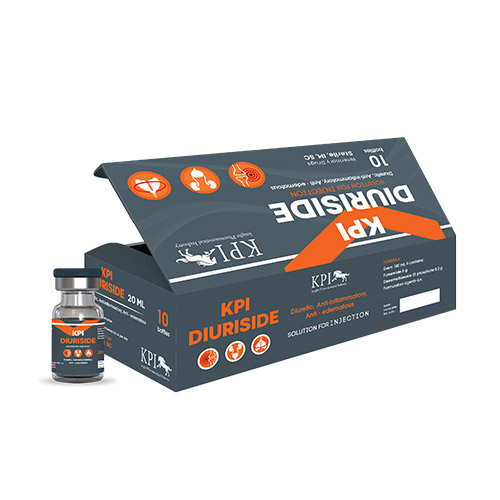 Description:
Diuretic. Anti-inflammatory. Anti-edematous.
Formula:
Every 100 ml, it contains:
Fursemide 5 g
Dexamethasone 21 phosphate 0.2 g
Formulation agents q.s.
Indications:
Treatment of pulmonary edema, pulmonary congestion, ascites, renal edema, gestational edema, cardiac edema and hepatic edema.
Animal species to which it is intended:
Cattle, horses, swine and dogs.
Administration:
Intramuscular or slow intravenous route.
Dosage:
Cattle, horses and swine: 1 ml every 50 k.l.w. 
Dogs: 0.25 to 0.5 ml every 5 k.l.w. per day.
Presentation: Box containing 10 vials with 20ml each.