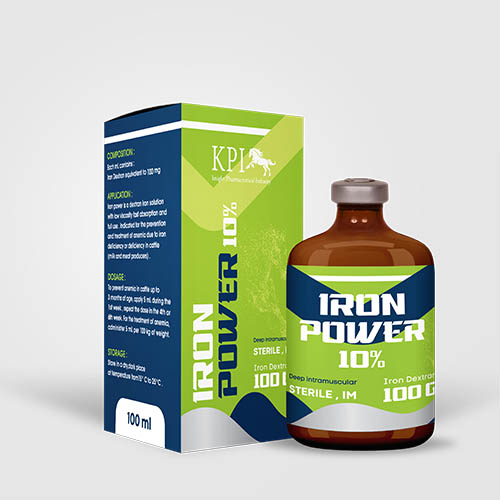 Composition:
1 ml contains active substances :
Iron Dextran equivalent to 100 mg
of iron Vehicle cbp 1 mL
Application:
Iron power is a dextran iron solution with low viscosity fast absorption and full use.
Indicated for the prevention and treatment of anemia due to iron deficiency or deficiency in cattle (milk and meat producers).
Dosage and Route of Administration:
Deep intramuscular
To prevent anemia in cattle up to 3 months of age, apply 5 mL during
the 1st week, repeat the dose in the 4th or 6th week.
For the treatment of anemia, administer 5 mL per 100 kg of weight.
Packaging:
Polymer and/or glass flasks, closed with rubber corks under aluminum cap rolling up per 100 ml.
Storage:
Store in a dry, dark place at temperature from15° C to 25°C .